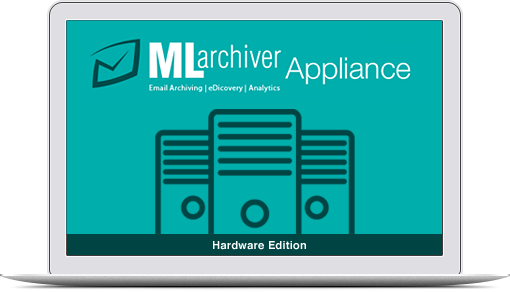 The Message Logic MLArchiver Appliance simplifies email archiving with advanced searching and analytics to speed up investigations, reduce litigation discovery costs, manages policy risks, and cuts IT operational expenses.
High Performance Email and IM Archiving Meets Compliance Requirements, Reduces Litigation and IT Operational Costs. MLArchiver is an intelligent archiving and compliance monitoring system that speeds up investigations, reduces litigation costs, manages compliance policies, and cuts IT operational expenses – reducing business risk.

Physical appliance

Storage for years of archiving

Backup utility included

Hybrid option for off-site storage

Fully compliant and tamperproof

Plug and Play

Scalable models available

Formula: Number of Employees x Average Email Volume Per Year (ex. 1GB) x Number of Years to Archive. Then add any legacy mail you are brining in.